Name: Aaron
B-Day: 2/16/1987
Sex: Male
Status: In A Relationship
Hair,Eyes: Brown,Blue
Zodiac: Aquarius
Job: Administrative Assistant II
Smarts: Bachelors in Marketing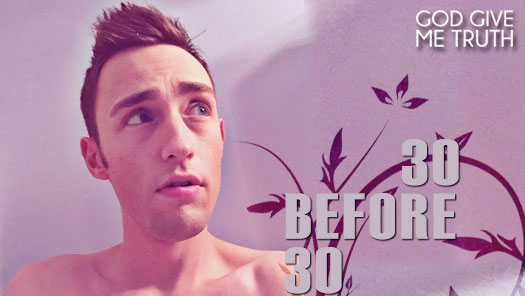 The Autobiography
I've lived in Ohio my entire life. I've moved around quite a bit though. I was born in good ol' *****, Ohio. My parents divorced when I was 4. My parents simply couldn't get along together. Apart, they were the best of friends. I guess it was just something I always accepted. Throughout my life my mom went from guy to guy. Again… no big deal. When I was ten my life was torn apart. Not only did i spend more than one night in the hospital for being attacked by a black lab, but my dad was taken from my family by a horrible head-on collision… since then my life has and never will be the same
My mom and I continued to move around until my 6th year of schooling. She finnaly settled down in our first house. We lived their until school year 11. We moved not even a mile down the road. At the beginning of '05 [12], my mom and I had a small falling out. A few weeks short of eighteen I moved into my grandparents house. I stayed there until summer of '05 when I moved into my aunts house. Their i stayed until fall of '05 where I moved into another one of my grandma's. There I have stayed for almost a year.
In August of '06 I moved into my first apartment with one of my best friends from highschool. It was a cute (and very old) two bedroom apartment. We stayed there in the spring of '07 when we found a house. This was a beautiful three bedroom that we both fell in love with! We stayed there until May of '08 (almost a year) and she was moving to Dayton to be with her family and we had to part ways. I moved in with another friend until July of '08 when I moved in with my partner.
The Future
This has always been a touchy subject for me. Because frankly, I DONT KNOW! I've had dreams of many things. Things ranging from forensic science, plastic surgeory, and even business management. But, none of those are for me. I could NEVER be a doctor for the simple fact that I dont want to go through the school. And business isn't my cup of tea because i don't want to have to sit behind a desk the rest of my life. Its time for another correction..
CURRENTLY, i'm going to try to go to school for talent managment. I moved on to communications Marketing & Business Management. I've always wanted to be in the music somehow and I think that manageing some of the biggest stars in the world would definatly be an honor. It would also make for an interesting career, and a decent paycheck.
BUT… in June of 2009 I started working for a bank and I aboslutely LOVE it at the bank. I have moved up in the ranks and am slowly looking to take the position of Customer Service Manager within the next couple of years. I enjoy the bank I work for as well as all the people at the branch that I work at. Time can only tell what will happen…
I always thought it would be cool to be a singer. But you have to have the drive, the push, and the 'know how' of someone above you. In my opinion, careers like these just happen. You can't go to school to become the next Britney Spears or Justin Timberlake. It just has to happen. I went to the studio once in 2004 to record my heart will go on for a music contest. (i didn't win) The only thing that came of that was good jobs from my friends and family and a solo at our fall choir concert. haha. So, I guess only time will tell.
Music
Jessica Simpson | Britney Spears | Destinys Child | Carrie Underwood | Coldplay | Jay Z | Nick Lachey | Kelly Clarkson | Ashley Parker Angel | Boy Bands (ctm) | Ryan Cabrera | Taking Back Sunday | Christina Aguilera | Shania Twain | Garth Brooks | P!nk | Ne-Yo | Linkin Park | Mandy Moore | Sean Paul | Ashlee Simpson | Tim McGraw | Hellogoodbye | Fall Out Boy | Justin Timberlake | Rascall Flatts | My Chemical Romance | The Eagles | James Blunt | Natasha Bedingfield | Eminem | MJB | Black Eyed Peas | Lady GaGa | Ke$ha | The Pussycat Dolls | Chris Brown | Micheal Buble | Madonna | Nelly | Mariah Carey | Bon Jovi | Kanye West | Yellowcard | Ying Yang Twins | Rihanna | Sugarland | Brad Paisley | Faith Hill | Gwen Stefani | Clay Aiken | Kimberly Locke | SHeDAISY | Katharine McPhee | Taylor Hicks | S Club 7 | Ariana Grande
bold / much love
Coming Soon
Top 10 Albums
Top 10 Movies
30 Before 30