Ariana Grande opened the show with Break Free, the anthem from her upcoming album, My Everything. She looked great but had some major pitch problems. It went over to Nicki Minaj performing Anaconda. Although extremely raunchy it was much more tastefully done compared to last years twerking. The song passed to Jessie J who led right into Bank Bang. Passing from Jessie back to Ariana. Ariana had the chance to redeem herself and picked up exactly where her vocals left off and she was stunning. AMAZING performance! Nicki even made it through the entire performance with a wardrobe malfunction (notice her clutching her dress closed above).
BEST FEMALE VIDEO – Katy Perry – Dark Horse
Taylor Swift took the stage after. Again, like the pre show, she was looking drop dead gorgeous. I have to admit that I'm not a big fan of this new song but WOW did she kill it with her performance. Absolutely killed it. The best part? The ending. Taylor was set to jump off  (or fall backwards) the stage but, pre-planned I'm sure, stopped the show and pretended to talk to herself while coming to the front of the stage. Mumbling about people falling off the stage and getting bitten by snakes. Taylor always has amazing energy levels that make you want the fun to continue all night!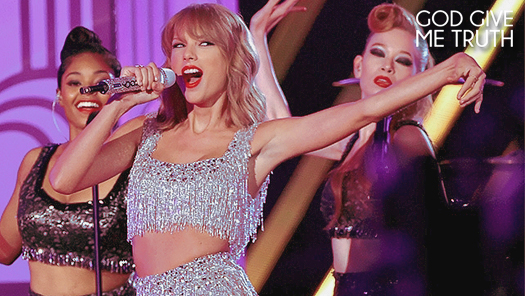 BEST MALE VIDEO – ED Sheeran – Sing

VIDEO OF THE YEAR – Miley Cyrus – Wrecking Ball
I'm not surprised that Miley Cyrus took home the win on this one. Although she was up against some very tough competition i would have to say that not only was this song great (i did truly love it) but the video was award-winning cinematography. What? It was! The odd part about the win was the acceptance speech by the homeless young man she brought as her date. That in itself wasn't odd, it was watching Miley as the young man read his speech. Her emotions seemed a bit too much over the top at times. Good message .. awkward presentation.
BEST POP VIDEO – Ariana Grande – Problem
Oh hey – Kim Kardashian showed up. Surprise.. Sam Smith had an absolutely amazing performance of stay with me. I mean, honestly, It was absolutely amazing. Gave me goosebumps. Using as much falsetto as he does i always expect the live version to be a bit awkward. A bit squeaky?  But it was spot on. Oh hey – Kylie and Kendall Jenner were spotted dancing in the crowd while Sam performed. Surprise..
BEST HIP HOP VIDEO – Drake – Hold On
At some point there was a great skit between dumb and dumber. Yes, THE dumb and dumber! Side note.. have you seen the preview for the new movie? I just was not feeling it. They did a great skit that was actually quite humorous to watch. Not to mention the fact that Jim Carey fell flat on his face, lol. The shows host Jay Pharaoh, The MTV VMAs host that wasn't, did a great job! I was dying while he was doing his skits. I love when a host can make fun of celebrities that are literally sitting two rows in front of them.
BEST ROCK VIDEO – Lorde – Royals
5 Seconds of Summer did a good job but i felt like it was the wrong song for the show. I have to preface my comments by saying i haven't really followed this band that much. They weren't that bad on the show i just felt a bit like the song that they chose was a bit of a mood killer. Shortly after Maroon 5 hit the stage for the very first time in VMA history! Ya.. I'm still surprised. It was a bit odd that they had their own stage setup (although the M was sweet). I will give them credit though and say it was nice that the stage was outside of the arena as opposed to being in a different state, country, etc. I don't know why but that always bothers me.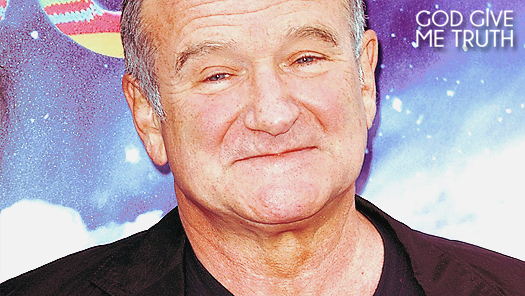 "If there's love, dear… those are the ties that bind, and you'll have a family in your heart, forever. All my love to you, poppet. You're going to be all right. Bye bye." – Mrs. Doubtfire
Mid-show there was a beautiful tribute to Robin Williams. Nothing fancy but i feel it was done well enough to make the statement that it should. I'm surprised by how many critics are giving the tribute a bad review. I read somewhere that someone actually considered it offensive? How?! Robin may not have had a huge presence in the world of MTV but does that really matter? I read the other day that Time Warner Cable no longer classifies MTV as a music station. They themselves dropped the Music Television from their own logo years ago.
ARTIST TO WATCH – Fifth Harmony
So proud of this one! I was a big fan of 5h while they were on The X-Factor! I'm still bummed they didn't win, bitter actually. I love that they have spent the last year putting out quality music as opposed to rushing out the first song they record in the studio (though of this while i heard Barenaked by Jennifer Love Hewit at Starbucks).  Their music has been fun and releasing different versions of the same songs (aside from remixes) i've always been a fan of. Shania Twain did it! So excited that they were able to take this home. Even more excited to see them open next year at the VMA's … it could happen!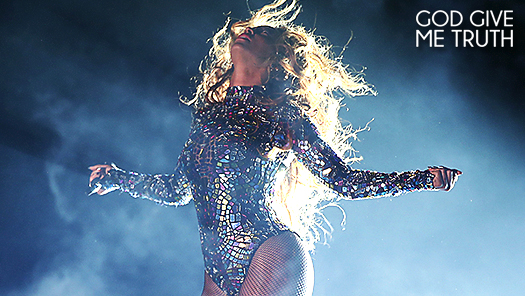 BEYONCE. She truly is an entertainment icon. I need to be honest and say that i don't really know her latest 'surprise' album all that well. I have it but i've not taken the time to listen to it all. It's very R&B and different than anything that she has ever down before. I know that her albums (And DC's) all featured a lot of similar tunes but they had those mainstream hits to carry the album and leave you coming back for more. The performance itself was perfect! The songs on the other hand are just not her best. She looked great, vocals were on point, and the visual affects carried through all 15 minutes of her performance. And don't forget BLU IVY and JAY Z coming on stage and congratulating B on her Michael Jackson Vanguard Award!
This years VMA show was a beast of a show. It brought together top talent, true winners, and stunning performances (i didn't even mention Usher)! This is the type of show that MTV should go back to each and every year (with the addition of Britney Spears of course). I think that having the show 2 hours as opposed to 3 kept things running smooth. I wasn't bored, lost, or wishing we could just move on to something else. You can view the full list of our 2014 MTV Video Music Award winners HERE.