Hey guys! It's been a few days since i've been able to get online because i've been a bit under the weather. Doctor said that I cam down with bronchitis over the weekend. I'm glad that it's slowly passing because its been somewhat of a miserable few days.
Anyway… with all of this downtime there has been plenty of time to get some SHOPPING done! There have been a few products that i've needed and a few products that i've been wanting to try! So.. I stopped by my local MAC counter in MACY'S as well as went online to MAC.COM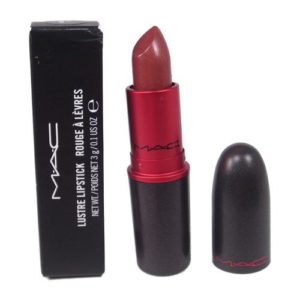 I've been wanting to switch from lip gloss to lipstick throughout the day. I have nothing against my 'partial to pink' cremsheen gloss from MAC, but I feel that the lip gloss can be a bit shiny for myself as well as a bit sticky throughout the day. The girl at MAC led me to the Viva Glam VI when I mentioned that I wanted a bit of a shine, but still a nude color (or color that matches my lip shade). This was the first lipstick I saw, and ended up buying it!
I feel that Viva Glam VI goes on VERY smooth and lasts long as well. Viva Glam is described by MAC as this… "In 1994, M·A·C introduced VIVA GLAM, an outspoken deep red that was universal in appeal and glamour. In 1997, a second lipstick was created VIVA GLAM II, a pinked mauve. VIVA GLAM III, a foxy brown plum launched in 2000. VIVA GLAM IV, a heartful rose charged with gold, introduced in March 2002. In March 2004, Viva Glam V makes its debut, a pure neutral pink with a delicious Lustre finish! VIVA GLAM VI, the newest member of the VIVA GLAM family, is a warm terracotta-plum with pearl finish. Wear it alone or finish it off with a coat of VIVA GLAM VI Lipglass. Every cent of the selling price of VIVA GLAM Lipstick and Lipglass is donated to the M·A·C AIDS Fund to support men, women, and children living with HIV and AIDS."
The VIVA GLAM line is one that I fully and whole heartedly support because of the fact that such a large organization is coming together to support a great cause.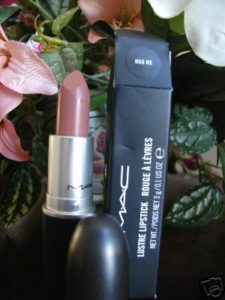 I went online a few nights ago and was talking to the MAC specialists. I told them that I was looking for a nude lip color that had a bit of shine. I spoke with 2 MAC speciliasts through the online chat and both suggested the HUG ME color.
I really like the color. Its very similar to VIVA GLAM VI, but instead of having a pinkish tone, it has more of a tan/brown tone to it. It goes on light, and stays on long.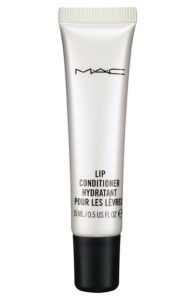 I went ahead and got the MAC LIP CONDITIONER as well. I've been looking for something to use in the evening that wasn't the usual. I have been a long time fan of Blistex Silk & Shine. I feel it ads some shine but I don't feel it has enough nutrition for my lips in it. I've been using the MAC conditioner for a few days and feel that my lips are less dry and a little more luscious 😉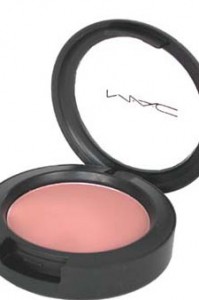 I bought my first blush …EVER! lol. I've done a lot of research on good colors for guys. In other words, a good color thats not to 'peachy' or to pink. I don't want it to be obvious that i'm wearing blush but I do want that pop of color to highlight my checks. Now, I just got this today so I haven't been able to use it yet. I will do a review after a few weeks of using!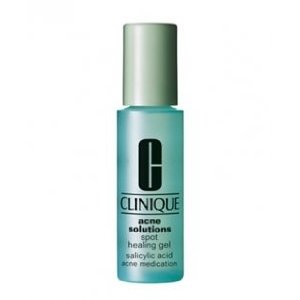 My final purchase was this Clinique Acne Solutions Spot Healing Gel. Now, I used to have pretty bad acne in high school. I get a break out here and though but no longer have Acne. I've been using Clinique's 3-step face wash system so I went back to my Clinique girl to see what they had for the occasional break out. Since use the MAC Studio Fix Fluid I seem to get the occasional pimple. I've only used this product once so far, and honestly, the zit I had in the evening had almost completely vanished after having it for days! So.. I will keep everyone posted!
Overall, i'm happy with the few purchases that I did make! I felt they were a few basic necessities. I apologize for not using my own photos yet. I'm still getting used to my camera and trying to find a way to photograph everything properly. I'm interested in hearing about what other people feel are makeup 'necessities'! So please.. leave any comments/suggestions below!