Since beginning to wear makeup I have been continuously told how important it is to apply a primer after applying moisturizer and before concealer and foundation. I have not tried a ton of primers but have found one through mac that I LOVE!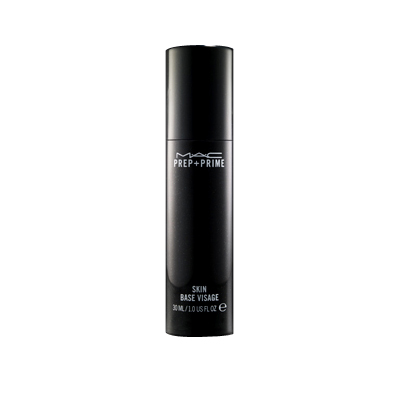 Prior to using MAC's primer I was using the primer that came with my BareMinerals foundation. I believe that it was called PrimeTime. My only problem with PrimeTime is that it came out of the tube like a gel. I would moisturize and then ad this gel to m y face. I HATED the way that it felt on both my hands and my face. No idea why.. just didn't like the feeling. It left my hands almost feeling somewhat powdery.
When I started to wear MAC cosmetics this primer was the first item the lady had me put on and the first item she suggested that I buy regardless of what I purchase that day. The cost is $26.50 for one fluid ounce. It is somewhat over priced, but so far, I feel the product is worth the money spent.
When using this product after my moisturizer I really enjoy the way it feels on my skin. I use the MAC Studio Fix Moisture so I feel that the two really do go hand-in-hand. The moisture goes on light, and the primer goes on almost like a thin second layer. This second layer ads a hint of moisture and a hint of shimmer to brighten the face .
There is silicone within the primer that ads a filler to pores, lines, etc. Not only does it offer a silicone but it also has and oil blotting ability. This blotting effect helps with oil production throughout the day.
In the end, the cost for this product is worth every penny. I have been wanting to try the Smashbox primer because of all the great reviews BUT can't peel myself away from this primer. The benefits and features within the product make it worth the cost and the trouble of an extra step before your foundation. If you have any questions please feel free to leave a comment below.
THIS PRODUCT CAN BE PURCHASED HERE!